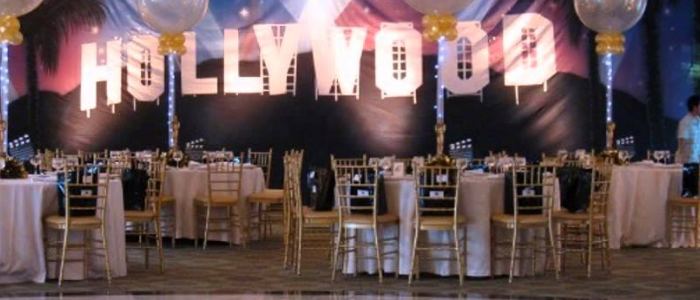 So you want to throw a party? With some up front planning, you can have a party that is fun for your guests and easy on your nerves. The key areas are the
theme
(if you choose to have one), logistics, invitations, food, decorations, and entertainment. The information here is kindly provided by
www.gayweddinggifts.org
where you can find the perfect gift suggestions for the event!
---
Theme
Themes are limited only by imagination. Around Halloween, you could have a masquerade party, a celebration of Tim Burton's movies, or a Hogwarts themed party with the Harry Potter movies playing in the background. Other holidays, special events such as the Super Bowl or the Academy Awards, milestones like graduation or anniversaries are all inspirations. Once you have chosen a theme, it lends itself to all kinds of ideas for the rest of your planning.
Logistics
Now decide when and where the event will be. The easiest place is in your home, but if you choose a different venue, you will need to reserve your chosen time. Will you need to get extra chairs, borrow a sound system, want a fog machine?
Invitations
Go with a catchy design that tells your guests they are in for a fun time. You can pick up invitations at a stationery store or create your own. If you do your own, don't forget the important: date, time, location, BYOB, food will be provided (you don't want them to show up after a full dinner if you've slaved over a hot stove!).
Food
Let's say it's a Super Bowl party. Serving buffalo wings, beer dip, chips, nachos, and a football shaped cake will leave your crew satisfied and happy. A party is not the time to go full out rabbit food, but you might want to include a veggie tray for guests who are following a strict diet. If you are going to be serving the drinks, stock up on a couple of beer choices. Choose a cocktail that you can make by the pitcher. Bottled water and soft drinks will round out your beverages.
Decorations
For a Halloween party, you can decorate with webs and spiders, skeletons and potions. You might want a front yard cemetery or an entryway guarded by a scarecrow or zombie. Party stores are full of great ideas and choices.
Entertainment
You have to have music, and after you've made your choices there, it's time to decide the flow of the party. Do you want a dance floor? Are you going to play games? For an Academy Awards party, have the guests make predictions on the winners. At Halloween they could guess the number of eyeballs in a jar; the winner will have chewing gum for a year!
Planning and a little work ahead of time can take the stress out of getting ready for the big event. You'll find that throwing a party can be as much fun as the party itself!
---