Halloween is finally fast approaching. You probably have not a single idea about what costume you will don on the long awaited day as you may have exhausted all your ideas on the previous festivals. Well, we have your back. Your friends don't have to be wearing better costumes that you on Halloween. Below are awesome
Halloween costume ideas
that you can take in to consideration as you plan on what to wear on this day.
The Yip Yips
This outfit works best for those who have a buddy that don't mind having an almost similar outfit as them. Yip Yips are aliens from Sesame Street and always appear to be in pairs and that is why you will need a close friend for this. The outfit won should be of the same design but of different colors.
Medusa
This works best for daring ladies. Nothing can get scarier than an evil looking lady walking around with a bunch of hissing snakes on her head. This can be done by sticking a few snake balloons on your head. If this doesn't entice you, you can decide to twist your hair into snake shapes and probably dye it grey of green.
Lego costumes
Lego blocks have never ceased to be amazing and they are actually catchy even from a distance. The best part about this is that you can make your own Lego blocks. To make it look better, you can have your whole family dressed in differently colored Lego blocks that seem to fit in to each other when brought together.
Mega man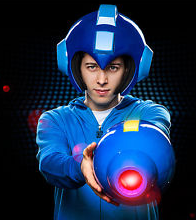 This is probably one of your child's favorite cartoon character. You can therefore win your child's heart just by dressing him as Mega man on this day. Take the costume to a whole other level by adding lights on the hands and having him wear a helmet, probably made from a bicycle helmet.
Doctor Who angel statue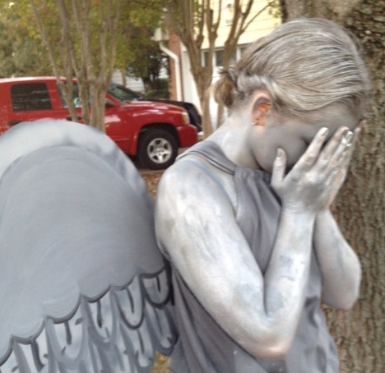 This is one of the most easily recognizable statue. A very few people, if not none, have ever donned this costume on Halloween. You can therefore awe your friends by dressing as the grey angel. The costume can be handmade although it can also be found in a limited number of stores. The best thing about it is that it fully covers your body and at some point, no one may even notice that there is a person in the statue.
Optimus Prime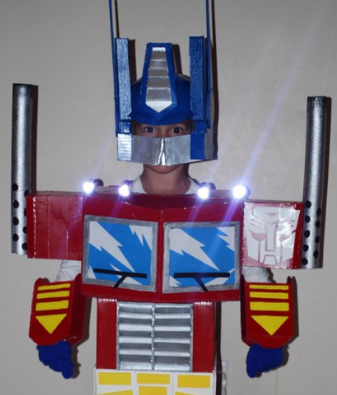 Everyone loves this character and everyone will definitely love you in an Optimus prime costume. You can even adapt a robotic walking style and add a robot voice tuner to complete the amazing costume.
These are just but a few ideas to help you select your perfect Halloween costume. They all need a touch of creativity for them to come out as perfect as they ideally seem. You can also come up with other creative ideas and even make your own home made Halloween costume and earn yourself bragging rights during the festival.
---
---